In our recent blog on liquid hydrogen, we looked at hydrogen's characteristics, history, and unique potential. We described why hydrogen has great potential in terms of sustainability and which industries are focusing on this versatile energy carrier today.
But what exactly is hydrogen used for? In this blog, we discuss five projects in which (liquid) hydrogen plays a vital role.
1. Hydrogen-powered passenger cars from SK and Hyundai Motor
With sustainability as the primary goal, several automakers are currently working on passenger cars with a fuel cell for gaseous hydrogen (at a high pressure of 700 bar). The engines of these cars are fully electric, and the fuel cells generate energy by bringing hydrogen into contact with oxygen. The only exhaust product is water.
There are already some hydrogen cars on the market. One example of a large-scale project dealing with the production and promotion of these cars is the cooperation between SK and Hyundai Motor. Hyundai produces the vehicles, while SK's hydrogen plant in Incheon, Korea, produces enough hydrogen for 200,000 hydrogen cars.
Through their cooperation, the two producers aim to strengthen the hydrogen economy and establish a large-scale hydrogen infrastructure in cooperation with various other parties and with the support of the government.
What the future of hydrogen cars will look like remains yet to be seen. Because up to now, mainly grey hydrogen (steam methane reforming) is used. Therefore the sustainability of the cars is currently rather disappointing. In addition, hydrogen cars are still relatively expensive. The use of fuel cells instead of fully electric cars is under fire; is the additional conversion from energy to hydrogen energy really necessary? We expect to see which method will prevail in the next ten years.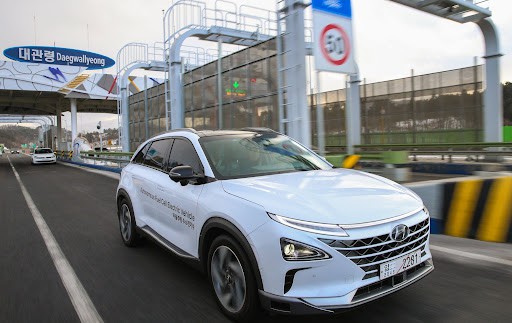 Source: The Hyundai NEXO  
2. ISRO Propulsion Complex (IPRC), a rocket engine test facility
The aerospace industry is one of the major users of liquid hydrogen. The cryogenic liquid is, among other things, used for launching rockets and for testing rocket engines.
The Tirunelveli District in India is home to the ISRO Propulsion Complex (IPRC). The facility is equipped with state-of-the-art features required for realizing the most advanced propulsion technology products within the Indian space program. Some of the activities carried out at ISRO include assembly, integration, and testing of cryogenic engines for launchers and associated subsystems.
In cooperation with Linde Kryotechnik, Demaco designed, built, and installed the cryogenic infrastructure for the Cold Flow Test Facility (SCFT) on location in 2006. The SCFT is used for the development, qualification, and acceptance testing of semi-cryogenic motor systems. Demaco supplied vacuum insulated transfer lines and valve boxes for liquid hydrogen and liquid oxygen. The test pressure of the system was extreme, reaching as high as 330 bar(g).
The sophisticated project in India was one of the first significant hydrogen projects in which Demaco was involved. The success of this project was a unique opportunity to show early on that Demaco has all the expertise in the field of liquid hydrogen. And over the past decades, this expertise has only grown.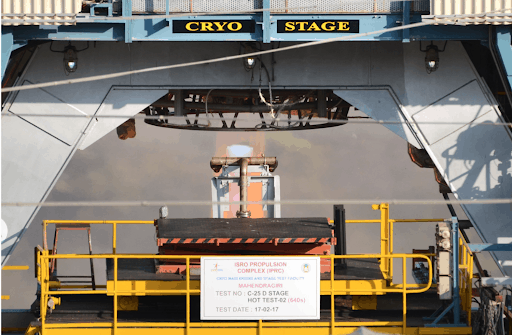 Source: ISRO Propulsion Complex (IPRC) India  
3. ASuMED, a superconducting engine for aircraft
Several years ago, the ASuMED project was launched. This project is supported by the European Union's Horizon 2020 program and focuses on developing a fully superconducting electric motor for commercial aircraft.
From the start of the project in 2017, Demaco has worked with an experienced consortium of experts to develop a superconducting engine that is lighter than the conventional aircraft engine and can significantly reduce aircraft CO2 emissions.
The engine is based on the double cryostat concept; hence it contains two separate cryostats and two separate cooling systems. One for the rotor and one for the stator. Cooling of the rotor is done with helium, while the stator is cooled with liquid hydrogen.
Superconducting engines offer unique opportunities for a sustainable future of the aviation industry. Several aircraft are currently under development with a lightweight, superconducting engine. The first prototypes are expected to be produced by 2030.
A mock-up of the ASuMED engine
4. Hydrogen-powered trucks by Daimler
In addition to passenger cars, trucks can also be equipped with a hydrogen fuel cell. Especially heavy trucks that travel long distances produce a lot of CO2 emissions with a traditional engine. A zero-emission alternative would therefore make a huge difference in the sustainability of this industry.
Daimler Trucks is one of the truck manufacturers committed to the use of hydrogen for more sustainable trucking. The first hydrogen-powered concept model presented by Daimler is the Mercedes-Benz GenH2 Truck. This truck is said to perform just as well as the conventional diesel-powered trucks and runs more than 1,000 kilometers on one full tank of liquid hydrogen.
The first test vehicles of the Mercedes-Benz GenH2 Truck are expected to be placed into service by customers in 2023, while full production will start in the second half of this century.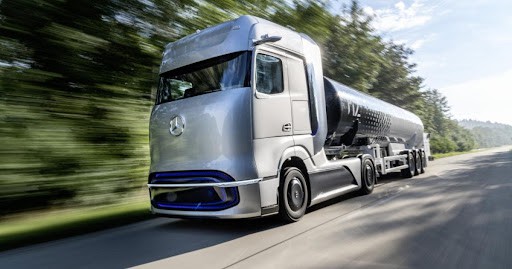 Source: A prototype of the GenH2 truck 
5. The Norled ferry in Norway
And lastly, a recent hydrogen project in which Demaco played an important role. Hydrogen is nowadays used as a sustainable fuel in the road transport sector, the shipping industry, and the ferry sector.
Norled, the company behind several ships and fast ferry services in Norway, launched the world's very first hydrogen ferry in 2020. The MF Hydra boat contains an 80 m3 tank for liquid hydrogen and demonstrates that a completely emission-free ferry service is possible. Should this new technology be adopted by the rest of the industry, it could result in an emission reduction of 600,000 tons of CO2 per year.
The Norled project is a special one for Demaco. We were proud to be involved in developing the complete vacuum insulated hydrogen infrastructure that enables the operation of the MF Hydra. This includes the vacuum insulated liquid hydrogen transfer piping onboard the ferry and auxiliary technologies such as a loading arm for bunkering the liquid hydrogen.
Pioneering projects such as the Norled project allow our engineers to put their expertise in liquid hydrogen to optimal use and thus contribute to a more sustainable future.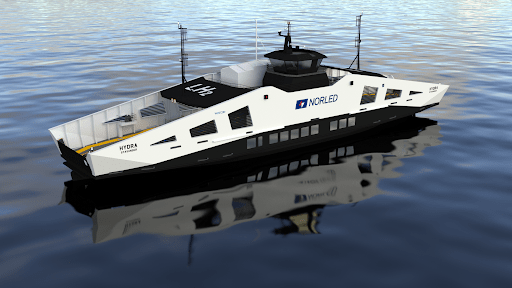 What will hydrogen be used for in the future?
In addition to the above five projects, there is much more going on in the field of hydrogen. Experiments with this versatile gas are actively taking place all over the world, and new applications are constantly being discovered.
What will hydrogen be used for in the future? In addition to the above projects, the following three applications have significant potential:
Superconductivity
First, there is currently a growing interest in the phenomenon of superconductivity. Superconductivity is the state in which material experiences virtually no resistance when transporting electricity. This state occurs at extremely low temperatures, which are transferred by liquid hydrogen (-252.9 °C). Superconductivity is, for example, used to cool generators in power plants and electric motors and for generating green energy.

In recent years, TU Twente

has successfully investigated the use of superconductivity in a wind turbine on the Danish coast near Thyborøn. The aim of this project was to replace the conventional electric generator, which uses permanent magnets, by superconductors. This made the wind turbine considerably lighter while maintaining its power.
Energy Transportation
As more countries produce large amounts of renewable energy, it will be necessary to import and export this energy to maintain a proper international balance. This is where liquid hydrogen transport

offers solutions. Suppose a country or region has an abundance of solar or wind energy; the energy can be transported in the form of liquid hydrogen by ship to a country or region where more energy is actually needed.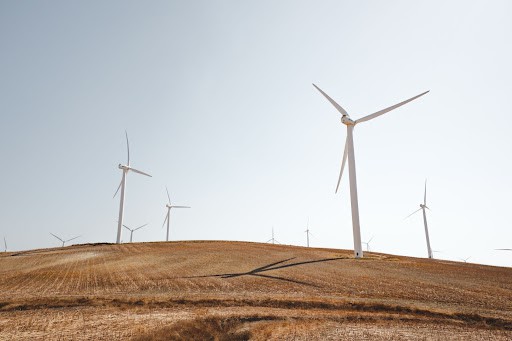 Synthetic fuel
Finally, hydrogen is used in the production of synthetic fuel for cars, trucks, and planes. Synthetic fuel can be produced by combining CO2 from the air with gaseous hydrogen. The CO2 that is subsequently released during combustion is captured and reused in a closed system. This method makes it possible to continue using ordinary internal combustion engines while driving CO2-neutral.
As the above examples show, hydrogen has high potential, and more and more governments and industries are committed to developing hydrogen technologies. However, there is competition. Battery-electric applications show that hydrogen is not always needed in the mobility sector. Also, other forms of hydrogen as an energy carrier (ammonia and LOHC) are in the spotlight and can prove to be potent alternatives for liquid hydrogen.
Will liquid hydrogen be the fuel or energy carrier of the future? That will become apparent in the next few decades.
Do you want to know more?
If you have questions about our cryogenic products and projects? Feel free to contact us or take a look at our products and projects for more information.