Worldwide LNG (Liquefied Natural Gas) is becoming increasingly popular as a fuel. Compared to, for example, diesel, this liquid gas has several environmental advantages; the marine industry, as well as the road transportation sector, are capitalizing on these advantages.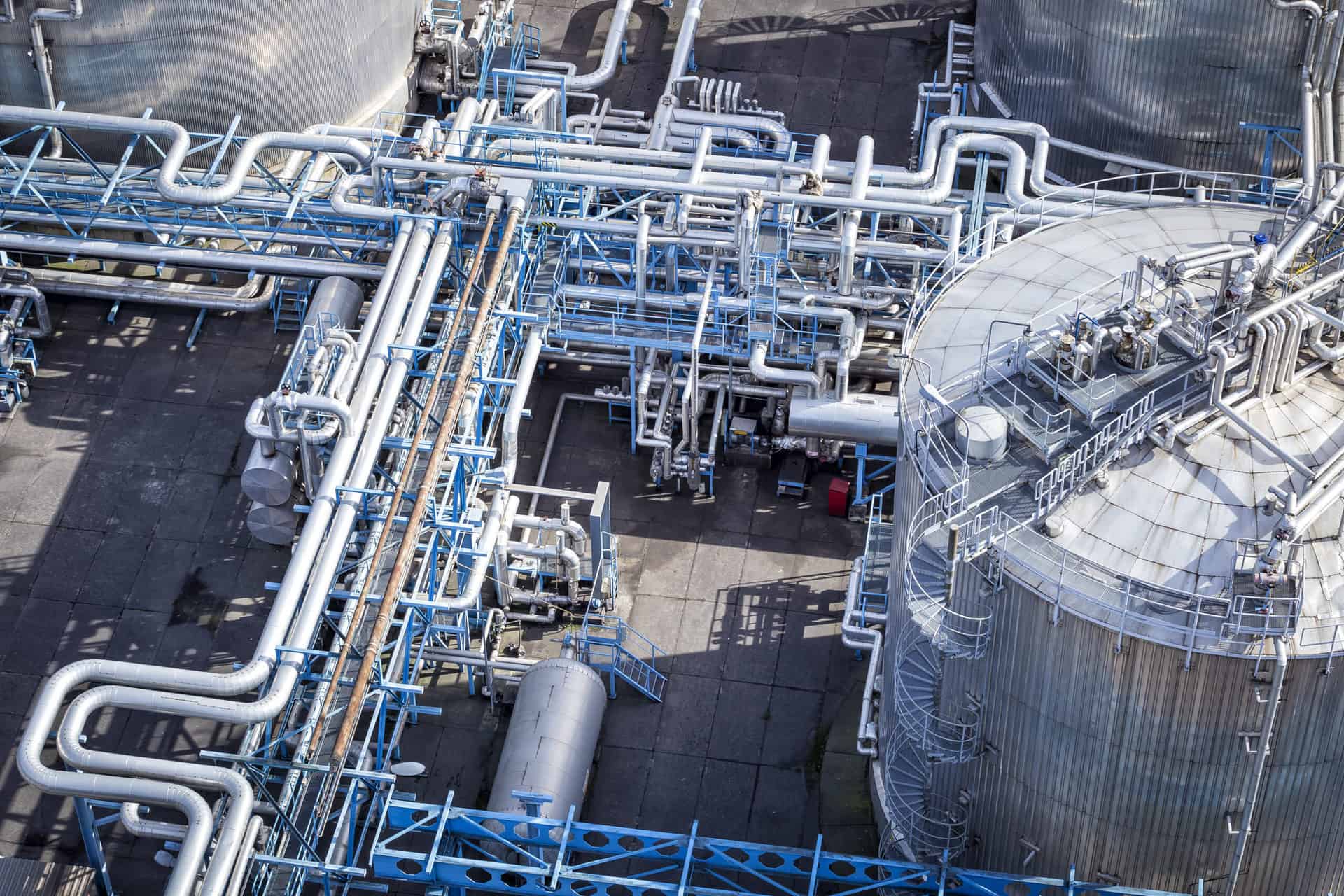 A popular fuel in the transportation sector
An increasing number of large LNG terminals are popping up both within Europe and beyond. Typically, these terminals are located near seaports, enabling LNG bunkering ships to pick up (or deliver) their supplies and facilitating smaller ships or trucks to fill up with LNG.
Demaco regularly builds cryogenic infrastructures, especially within the shipping and road transport industries. Some examples are:
LNG pipelines on ships (where extra strict safety requirements apply, fortunately, Demaco has a great deal of experience with the regulations.)
Pipelines between loading arms and bunkering stations.
Pipelines between bunkering stations and truck refueling stations.
At -162 centigrade, LNG is a relatively "warm" gas for Demaco. However, excessive insulation is, of course, still essential for this temperature. We, therefore, use vacuum insulated products of the highest quality for all our LNG systems.
The services Demaco provides to the LNG industry are part of our Plants business unit. Would you like to know more? Please visit our business units page for more detailed information.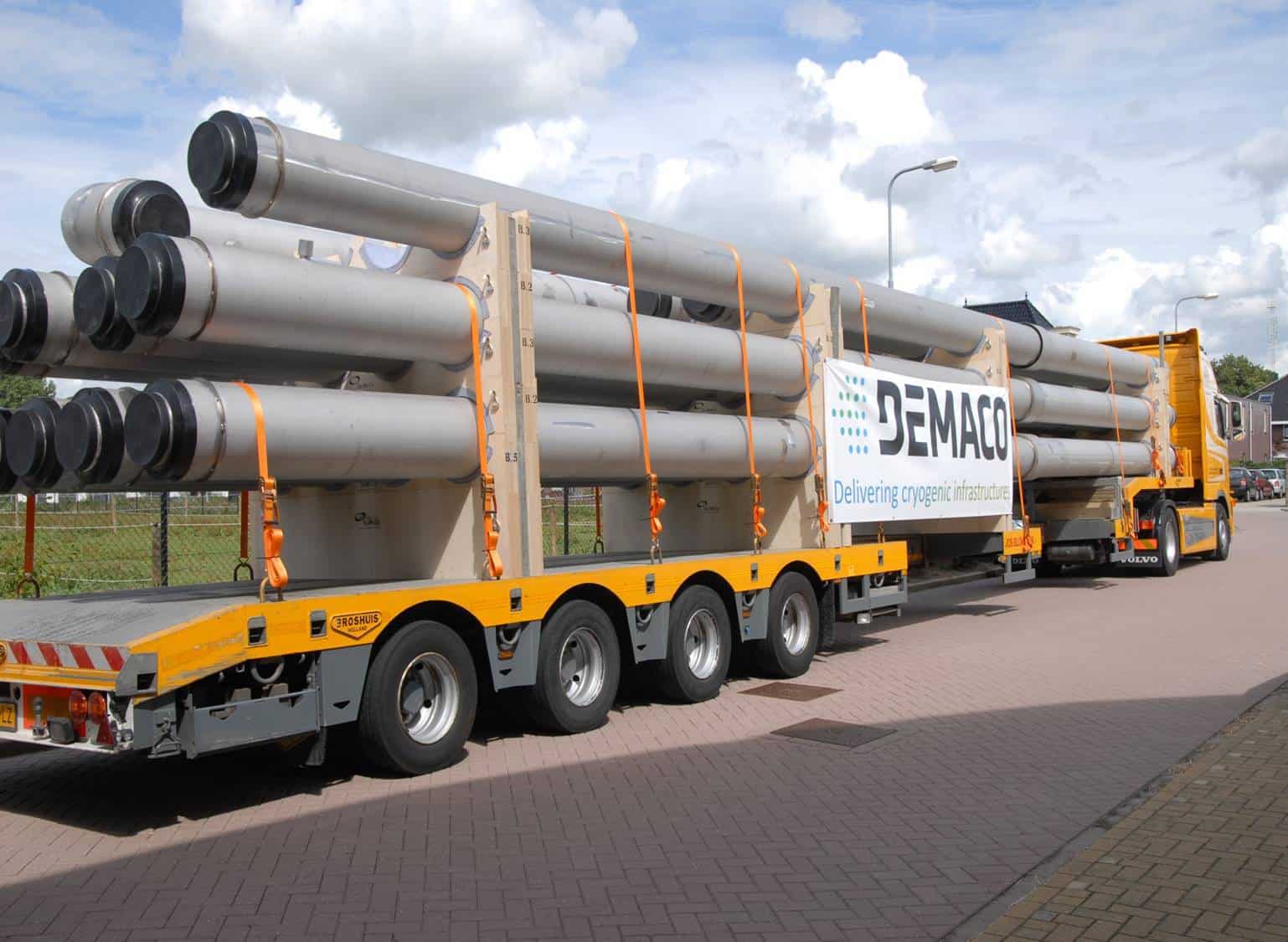 Check out some of our projects within the LNG industry here:
Demaco builds cryogenic infrastructures for gas producers, research institutes, universities, EPC contractors and end users of liquid gas within various industries. Each industry requires specific systems, and we are able to meet these requirements.
Please contact us for more information